If I was better at climbing trees while holding binoculars, I swear I'd be a Peeping Tom. There's just something fascinating about seeing how others live. Maybe that's why I can't get enough of "reality" TV. I love watching the crazies! Speaking of crazies, my living room is slightly crazy. And I dig a little crazy in every room! I prefer to call it FLAIR though, you know, being the PC kind of girl I am. I'm linking to this fabulous Home Tour: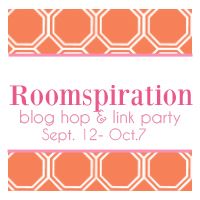 So grab a diet coke & chocolate, go to this site and enjoy the peep show! It's way more fun than climbing trees avoiding slivers or standing in bushes. That, and it's legal!
Here is my living room:
View from my front door:
The signs above my fireplace are road stencils. I found them leaning against an old barn and knew they'd be perfect. Only took 5 hrs of driving with my head tilted at a 90 degree angle to avoid getting decapitated to get them home. So worth it!
I love this zebra rug. Grey & Zebra. My two BFF's.




Old suitcases from a flea market make a great side table!





The Mason Jar Chandelier we painstakingly made and installed. And by we, I pretty much mean the hubster. I watched though. And that was painful to watch..... And by painful, I mean BORING!





One day I'll have a custom made couch and funky chairs and an ottoman that will gouge your shins. But while I have 3 little (slightly crazy) ones, I'll stick with leather and space for sommersaults!